Kitchen Remodeling To Upgrade Your Portland Home To Your Exacting Needs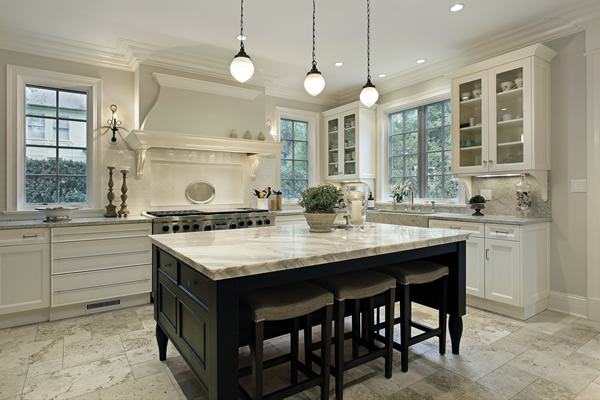 Your kitchen is one of the central features of your Portland home, and if you're one of the many homeowners out there who have never been happy with the layout of your kitchen, need more space, or you're just looking to change up your kitchen's design, it's time to make the call to the remodeling contractor for Portland here at Expert Property Maintenance today. With our comprehensive kitchen remodeling services, you have everything you need at your disposal to transform your old kitchen space into the kind of kitchen you've always dreamed of. Are you looking for a professional Portland remodeling contractor who can help you with your next kitchen remodeling project? If so, give our team of skilled professionals a call today, and let us show you the kind of quality results that have helped make us one of the most trusted names in kitchen remodeling and bathroom remodeling the area has to offer.
As the premier remodeling pros serving the Portland area, our team of skilled contractors here at Expert Property Maintenance has what it takes to bring your dream kitchen design to life. Whether you're just looking to update the aesthetics of your old kitchen space, improve its layout, expand the space, or get those new cabinets and countertops you've always wanted, our team of skilled professionals can make it happen. If you have any questions about our full lineup of kitchen remodeling services, or if you'd like to schedule an appointment for a consultation, give us a call today. Our team of experts is always standing by and would be happy to assist you in any way we can.
Kitchen Design
A great kitchen remodel always starts with the right kitchen design, and in that regard, our team of kitchen remodeling pros can help. Our team of remodeling contractors will work with you to get a good idea of what it is you're looking for from your new kitchen space, and help you come up with a design idea that delivers on all fronts.
Portland Kitchen Remodeling
There are so many details that go into creating the perfect kitchen for the home of your dreams. From counters and cabinets to lighting and flooring, we can show you a wide scope of options. We can also work with your budget and deadlines restrictions in order to make sure that you get the results that you want, need, and deserve.
REQUEST QUALITY PRESSURE WASHING IN PORTLAND TODAY!