PORTLAND HOME IMPROVEMENT YOU CAN TRUST!
At Expert Property Maintenance, we take pride in our work, and it shows in our promptness, professionalism, and proficiency when it comes to our expert pressure washing services for your home, business, or industrial property in the Portland area. We maintain the highest standards of quality on every residential and commercial pressure washing job, every time – and you can always rely on us to give your Portland area property's exterior spaces the care they deserve.
We're the locally owned and operated pressure washing professional you can count on for 100% satisfaction, and we have the 5-star ratings to back it up. When you're looking for professional pressure washing services like roof cleaning, solar panel cleaning, downspout washing, and more for your Portland area home, business, or commercial property, trust your exterior surfaces to the pressure washing experts at Expert Property Maintenance.
Learn More About Us
COMPLETE PORTLAND PRESSURE WASHING SERVICES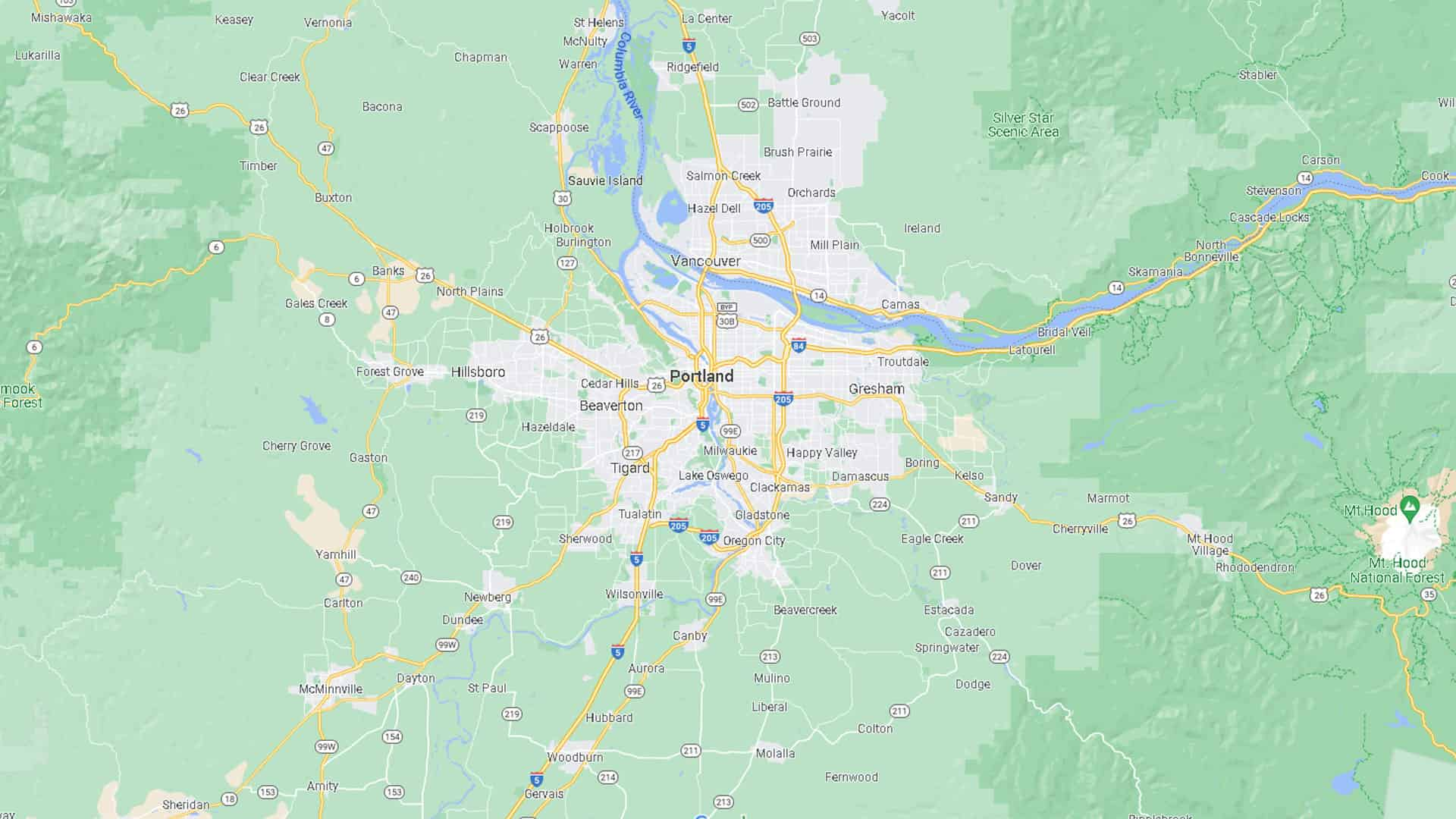 CITIES WE SERVICE IN THE GREATER PORTLAND AREA
BENEFITS OF PRESSURE WASHING
There are quite a few benefits that pressure washing offers for your Portland area home, business, or industrial property. Visually, routine pressure washing maintenance can keep your exterior surfaces like your roofing shingles, your home's siding, or your brick building free of dirt, grime, and other pollutants to elevate your curb appeal and enhance your property's value – but that's only the beginning.
By eliminating dangerous slip hazards along with harmful germs, bacteria, and allergens from your outdoor spaces, you'll ensure the health, safety, and well-being of your family, your tenants, your staff, and others. Routine pressure washing can also extend the life of your surface materials by preventing intrusive organic growth from compromising your wood, brick, and more!
Contact Us Today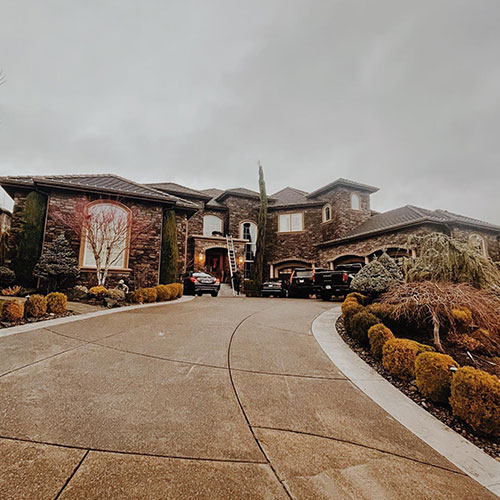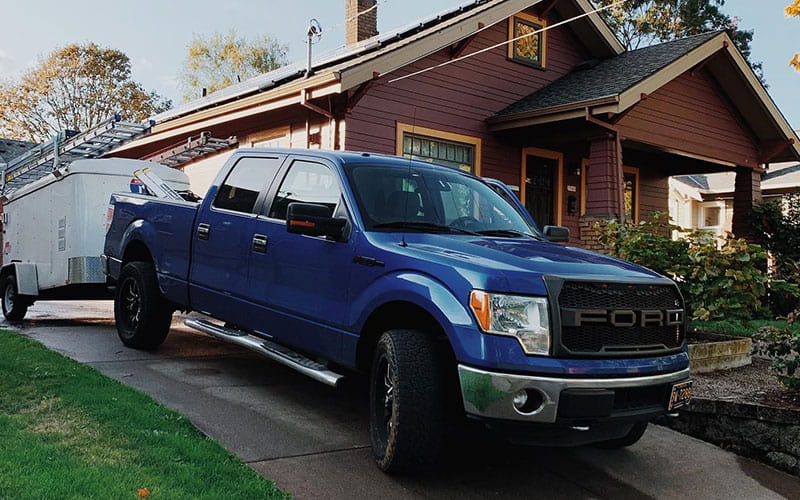 WHY CHOOSE US?
At Expert Property Maintenance, we'll ensure that you're satisfied every step of the way – from easy estimates to accommodating your schedule to our post-service follow-up. You can rest assured that we'll treat your property with the care it deserves, and we have the 5-star reviews to back us up.
With our professional cleaning equipment, industry-proven cleaning products, and well-trained exterior cleaning experts, you'll know that you're getting the best care from skilled professionals. Expert Property Maintenance sets a high standard of excellence for all of our pressure washing specialists because we believe that quality technicians equal quality service – and you deserve top-quality pressure washing for your Portland area property!
Contact Us Today
Frequently Asked Pressure Washing Questions - Answered By Expert Property Maintenance
At Expert Property Maintenance, we truly value and appreciate every customer, and that quality of care is evident in all of our residential and commercial pressure washing services. We know you may have questions, and we're always glad to take the time to give you the answers you're looking for.
Please check out a few of our more frequently asked questions in the section below and if you don't find the information you need, please give us a call at 971-409-2790 or use our easy online form to contact the pros at Expert Property Maintenance.
Pressure washing uses the powerful force of pressurized water to blast away unsightly organic growth, set-in stains, and grimy buildup from your exterior surfaces, while soft washing safely eliminates contaminants with concentrated cleaning solutions and a more gentle application of low-pressure or no-pressure rinsing.
High-pressure pressure washing is the preferred method for cleaning tough, solid surfaces like concrete driveways, sidewalks, retaining walls, and more and can leave your surfaces with a pristine freshness. We use our soft washing application to safely eliminate organic growth like algae, moss, and mildew from more fragile surfaces like roofing shingles, vinyl siding, solar panels, and more – safely cleaning even the most fragile surfaces without causing damage!
All exterior surfaces are not the same, all contaminants are not the same, and cleaning your exterior surfaces requires more than one approach to ensure the removal of invasive organisms and set-in stains that can shorten the life of your shingles, wood trim, and even threaten your substructure! The pros at Expert Property Maintenance have you covered.
Our skilled pressure washing specialists are trained to recognize the right pressure washing or soft washing application to safely clean your surfaces and are equipped with the right tools and cleaning products to eliminate the toughest contaminants without causing damage. We're always glad to take the time to explain our process and address your concerns.
At Expert Property Maintenance, we use industry-proven cleaning products and specialized pressure washing and soft washing techniques to eliminate the toughest set-in stains due to organic growth, insect nests, and more. Our pre-treatment applications and professional equipment will quickly and safely eliminate unsightly stains and give your property a pristine appearance.
Expert Property Maintenance works with residential, commercial, and industrial property owners to eliminate stains from concrete surfaces like driveways, building exteriors, warehouse floors, and much more. Your exterior cleaning professional will evaluate your property's exterior surfaces and customize a pressure washing plan to meet your needs.
We've said it before, but it bears repeating: quality technicians equal quality service. When you buy a DIY pressure washer from a box store, you're getting consumer-grade equipment and questionable usage instruction - and then you still have to spend your time doing all that work to achieve amateur results.
Our pressure washing experts receive ongoing training in the best practices, proper techniques, and the latest cleaning solutions to provide you with professional, 5-star results every time. When it comes to quality pressure washing, you can't beat the professionalism and expertise of the exterior cleaning experts at Expert Property Maintenance. Our experts take pride in their work – and it shows!
TIPS
Pristine Portland Industrial Facilities Start With Pressure Washing

Expert Property Maintenance is pleased to welcome our industrial clients who have come here looking for pressure washing tips to give their Portland area industrial facility a pristine freshness. Our skilled technicians take pride in their work - and it shows. What you may not see, […]

Commercial Pressure Washing Gives Your Portland Business A Pristine Appeal

Expert Property Maintenance welcomes our new commercial clients in the Portland area, and we'd love to add you to our growing list of satisfied commercial pressure washing customers. One of the challenges of running a business is maintaining a fresh and welcoming appeal to keep your […]
REQUEST QUALITY PRESSURE WASHING IN PORTLAND TODAY!