Pristine Portland Industrial Facilities Start With Pressure Washing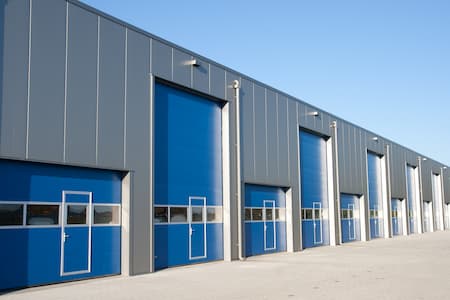 Expert Property Maintenance is pleased to welcome our industrial clients who have come here looking for pressure washing tips to give their Portland area industrial facility a pristine freshness. Our skilled technicians take pride in their work - and it shows. What you may not see, though, is the specialized training that each of our skilled specialists must undergo to meet our high standards for quality. At Expert Property Maintenance, we believe that quality technicians equal quality service, and we carry the 5-star ratings to back us up.
If you're looking for 5-star residential or commercial pressure washing services for your business, industrial facility, or home in the Portland area, call Expert Property Maintenance at 971-409-2790 to schedule gutter cleaning, concrete cleaning, and more!
Our pressure washing professionals operate like a well-oiled machine, and we understand that for your industrial facility or warehouse, it's important to maintain the flow of your business. You don't have time to worry about keeping organic growth, grimy buildup, and unsightly stains at bay when you've got deadlines and quotas and work to take care of - that's where a pressure washing professional in the Portland area can help.
Today we're going to discuss some of the benefits of routine pressure washing maintenance for your industrial facility in the Portland area:
Building Exteriors
Whether you have a large operation or a small warehouse, maintaining the freshness of your building exteriors not only gives off a professional appeal, but it can create a happier and healthier workspace. Building cleaning removes allergens, pollutants, and organisms that can threaten the well-being of your staff and gives your building exteriors a sparkling freshness.
Loading Docks & Service Areas
A pressure washing specialist can remove the greasy, grimy buildup due to high traffic in your loading docks and service areas. We use specialized equipment and effective post-treatment solutions to brighten your surfaces and keep them looking fresher, longer.
Paver Pathways, Sidewalks, & Walking Paths
If you're moving people, equipment, and products, keeping your paver pathways, sidewalks, and walking paths free of dangerous slip hazards is a must. Routine sidewalk cleaning will ensure that organic growth, slick slime, and other dangerous conditions are alleviated to keep your operation flowing smoothly.
Gutter Cleaning & Downspout Washing
Gutter systems are important for keeping water off you're your roof, but the large the facility, the more vital your gutters and downspouts are to maintaining the safety of your building. Gutter cleaning and downspout washing will prevent clogs, breaches, and pooling and keep your gutters flowing freely and your industrial building safe from exterior water damage.
Concrete Cleaning
We use professional quality equipment and industry-proven cleaning solutions to bring out the sparkling freshness of your concrete surfaces. From pressure washing large expanses of concrete flooring to maintaining your concrete storage bins to putting a shine on concrete stairs, ramps, and other flat surfaces, nothing says "industrial chic" like crisp, clean, sparkling concrete.
REQUEST QUALITY PRESSURE WASHING IN PORTLAND TODAY!