Siding Installer To Replace Your Portland Siding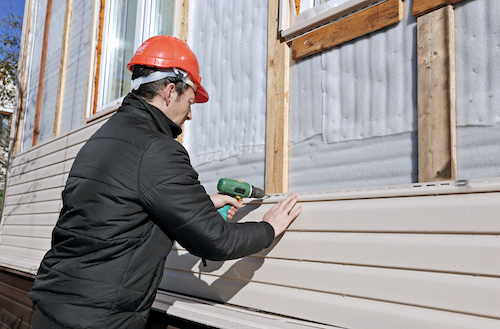 Along with your roof, your siding is responsible for helping to protect your Portland home from the elements, as well as insulating it against extreme temperatures, and if your home's siding is looking a bit worn or damaged lately, it might be time to start looking at replacements. If you're one of the many local homeowners who finds themselves in need of high-quality siding installation, the remodeling contractors for Portland here at Expert Property Maintenance would be happy to help. Are you looking for a professional Portland siding installer who can help with your siding installation needs? If so, give our team of skilled professionals a call today and let us show you the kind of quality results that have helped make us one of the most trusted names in house washing and siding installation the area has to offer.
Having to replace your Portland home's siding is never an ideal scenario, but with the help of the skilled siding installers at Expert Property Maintenance, it doesn't have to be a nightmare. With the help of our siding installers, you can get the comprehensive care and advice you need to make the process as quick and painless as possible. If you have any questions about our siding installation services, or if you would like to schedule an appointment for a consultation, give us a call today. Our team of skilled siding installers is always standing by and would be happy to assist you in any way we can.
James Hardie Installation For Superior Protection & Design
While vinyl siding is easily one of the most popular siding materials among homeowners, James Hardie fiber cement siding is the choice for homeowners looking for superior protection and design. James Hardie siding is over five times thicker than vinyl and gives a more durable surface that's resistant to warping and cracking. When you're looking for a superior siding option for your Portland home, James Hardie siding is the obvious choice.
Siding Installation & Replacement Specialists
When you're in need of reliable siding installation and replacement for your Portland home, Expert Property Maintenance is the siding installer you can count on to get the job done right. We understand that your siding plays a major role in the overall aesthetic of your home, as well as its protection from the elements, and we want to do everything in our power to ensure you get the best of both. For all of your siding installation or replacement needs, give our skilled professionals a call today.
REQUEST QUALITY PRESSURE WASHING IN PORTLAND TODAY!