Go-To Pressure Washing Services In Tualatin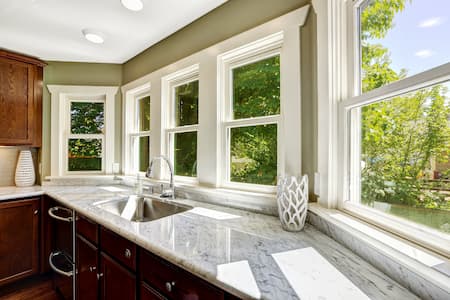 From Browns Ferry To Sherwood, the pressure washing specialists at Expert Property Maintenance have you covered when it comes to exceptional customer service and 5-star pressure washing for your home or business in Tualatin and the surrounding areas. Expert Property Maintenance is the locally-owned and operated pressure washing professional in Tualatin that your friends and neighbors rely on for our professionalism, expertise, and exceptional customer service. Whether you're looking for top-quality driveway washing off of Durham Rd, concrete cleaning near the creek, or roof cleaning for your industrial property near the interstate, we have a quality exterior cleaning service to meet your needs.
Use our easy online form to request pressure washing and soft washing services for your home or commercial property in the Tualatin area, or call Expert Property Maintenance today at 971-409-2790. Our skilled pressure washing pros take pride in their work, and it shows!
Quality Pressure Washing For Pristine Tualatin Exteriors
At Expert Property Maintenance, our skilled pressure washing pros receive specialized training in the latest industry techniques and proven applications for safely cleaning a variety of exterior surfaces. We use pre-treatment and post-treatment products to bring out the shine in your concrete surfaces and give your Tualatin home or business a pristine sparkle.
Our wide range of professional pressure washing services includes:
Sidewalk cleaning & walkway washing
Driveway washing & parking lot cleaning
Curb cleaning & drive-thru washing
Exterior building washing
Service area & dumpster pad cleaning
Concrete cleaning & paver washing
From our easy estimates to our flexible scheduling to our post-service follow-up, Expert Property Maintenance will provide you with the highest level of customer service and deliver top-quality results. To request services for your home or business, use our easy online form or call us today at 971-409-2790 to schedule pressure washing in Tualatin.
Tualatin's Leader In Gutter Cleaning, Roof Cleaning & More For Sparkling Surfaces
The skilled exterior cleaning experts at Expert Property Maintenance use industry-proven soft washing applications and hands-on cleaning techniques to safely clean your delicate surfaces while preventing damage. Soft washing is the preferred exterior cleaning application for a number of Expert Property Maintenance's professional services, including:
House washing
Roof cleaning
Gutter cleaning
Window cleaning
Deck washing
Solar panel cleaning
You can trust Expert Property Maintenance to give your home, business, or commercial property in the Tualatin area the care it deserves, and your 100% satisfaction is our priority. From house washing to window cleaning to concrete cleaning, we take pride in our work at Expert Property Maintenance, and we have the 5-star ratings to back us up!
There are currently no reviews or testimonials; check back soon!
REQUEST QUALITY PRESSURE WASHING IN PORTLAND TODAY!